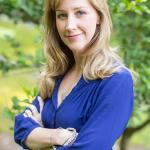 Co-Founder and Educator
Safe and Sound Schools
Mother, educator, and co-founder of Safe and Sound Schools, Michele Gay chose to take action after losing her daughter Josephine Grace on December 14, 2012 in the Sandy Hook School tragedy. Since that time, Michele has channeled her love of Josephine through her work as an advocate for improving safety and security in schools and communities across our country.
With a Bachelor of Science in Elementary Education from Towson State University, Michele earned a master's degree in Curriculum and Instruction from McDaniel College. Prior to the Sandy Hook tragedy, she taught at the elementary level in the Maryland and Virginia public schools.
Now a nationally and internationally recognized public speaker and school safety advocate, Michele reaches diverse audiences with her powerful message of hope as she continues her mission to keep every child safe and sound. Michele works diligently to unite stakeholders of all disciplines and perspectives to take a comprehensive, sustainable and proactive approach to prepare, prevent, respond and recover from tragedy.
As an educator, mother, and survivor of tragedy herself, Michele is uniquely positioned to help others. She has dedicated her life to honoring Josephine's memory by ensuring that every school, every child, and every community is truly safe and sound.