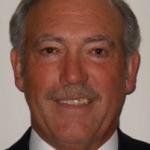 Drug Evaluation and Classification (DEC) Program Project Manager
International Association of Chiefs of Police (IACP)
Chuck Hayes is the Drug Evaluation and Classification (DEC) Program Project Manager for the International Association of Chiefs of Police (IACP) and provides technical support for the DEC Program and alcohol impaired driving enforcement programs. He is the former Division Director of the Oregon State Police Patrol Services Division and was in charge of patrol operations until his retirement in 2003. In addition to his Division Director duties, he also served as the Oregon DEC Program State Coordinator from January 1995 to July 31, 2003.
Chuck attended both the National Highway Traffic Safety Administration (NHTSA) Standardized Field Sobriety Testing (SFST) training, and the Advanced SFST Instructor training courses. In 1989, he was designated as the Oregon State Police Training Coordinator for DWI Detection/Standardized Field Sobriety Testing. He completed the Los Angeles Police Department Drug Recognition Expert (DRE) training in 1983, and the NHTSA/IACP DRE training in 1989. In 1994, he completed the NHTSA/IACP DRE Instructor Development Course. He also served as the Western Region Representative for the DEC Program Technical Advisory Panel and served as the IACP Drug Recognition Expert (DRE) Section Chairman from October 1998 to October 1999.
Chuck is a graduate of the Northwestern University Traffic Institute School of Police Staff and Command and a graduate of the Oregon Executive Development Institute.